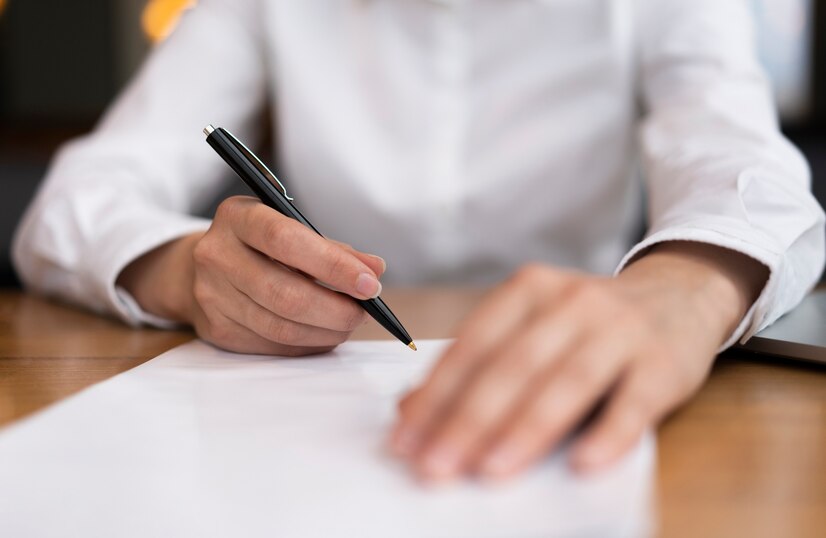 Writing a will may not be the most exciting task, but it is one of the most important things you can do to ensure that your loved ones are taken care of after you're gone. Whether you have a large estate or just a few assets, having a will can provide peace of mind and ensure that your wishes are carried out. But where do you actually start? What are the steps of writing a legally valid will? How will writing services Malaysia can help? If you are confused about writing your will, you are at the right place.
In this blog, we will walk you through everything you need to know about writing a will in Malaysia.
What is a will?
A will is a legal document that outlines how your assets, such as property, money or personal possessions, will be distributed after your death. It allows you to name beneficiaries who will receive your assets and appoint an executor who will manage your estate and ensure your wishes are fulfilled.
Importance of writing a will
Will is important as it enables you to control how your assets will be distributed after your death. It can help avoid probate, which is a lengthy and expensive process.
Having a will also gives you peace of mind knowing that your assets will be distributed in accordance with your wishes. Moreover, it prevents family disputes and reduces the burden on your loved ones during an already difficult time.
Legal requirements of writing a will
According to Wills Act Malaysia 1959, the will must meet certain requirements for it to be valid such as:
        ·        The person making the will, also known as the testator, should have a sound mind.
        ·        The testator must be of legal age (18 years or above)
        ·        The will must be in writing and signed by the testator
        ·        The testator has to sign off the will in the presence of two or more witnesses who are not beneficiaries under the will
Steps for writing a will
Writing a will in Malaysia involves the following steps:
 Determine your assets
Make a list of all your tangible and intangible assets, including real estate, personal property, financial accounts, business interests, intellectual property, deaths and liabilities. By making a comprehensive list of assets, you can ensure that your will accurately reflects your wishes.
Choose your beneficiaries
Deciding who you want to inherit your assets and in what proportions is a critical step in writing a will. Make a list of potential beneficiaries you might want to leave your assets to. They can be your family members, friends, charities, Or other organisations.
Be specific and clear about your intentions to avoid confusion or disputes.
Choose an executor and alternate executor
An executor is responsible for carrying out the instructions in your will and ensuring that your final wishes are fulfilled. So, choose an executor who is trustworthy, reliable and available to fulfil the responsibilities of their role. You can also name an alternate executor in case your first choice is unwilling to serve their role.   
Sign your will in the presence of a witness
After writing down all the information in order, you must sign the will in the presence of two witnesses to make it legally valid. The witnesses must be at least 18 years old, have no conflicts of interest, and not be the beneficiaries of your will.
Store you will safely
Once you have completed the will, the last step is to store it In a place where it is safe. Make sure that your executive is aware of the location of the will.  Reliable online will writing Malaysia
 Are you looking for an online will writing service that you can trust? Choosing a trusted will-writing service when it comes to safeguarding your personal information is crucial. At Mr Wills, we offer a reliable and affordable will writing service that you can count on. Our team of expert will writer Malaysia will guide you through the process and ensure you meet all the necessary legal requirements. With our service, you can remain at peace, knowing that your loved ones will be taken care of according to your values and wishes.
Start your will-writing journey today with us!